SYMPTOMS WART
A plantar wart is a wart on the sole or toes of the foot. They are caused by the Human Papilloma Virus (HPV). HPV is spread through direct and indirect contact with an infected person. In itself warts are harmless and will disappear on their own. However, sometimes they can just sit in an unpleasant place, which can cause problems with walking or standing. It can also spread when you scratch or pick it.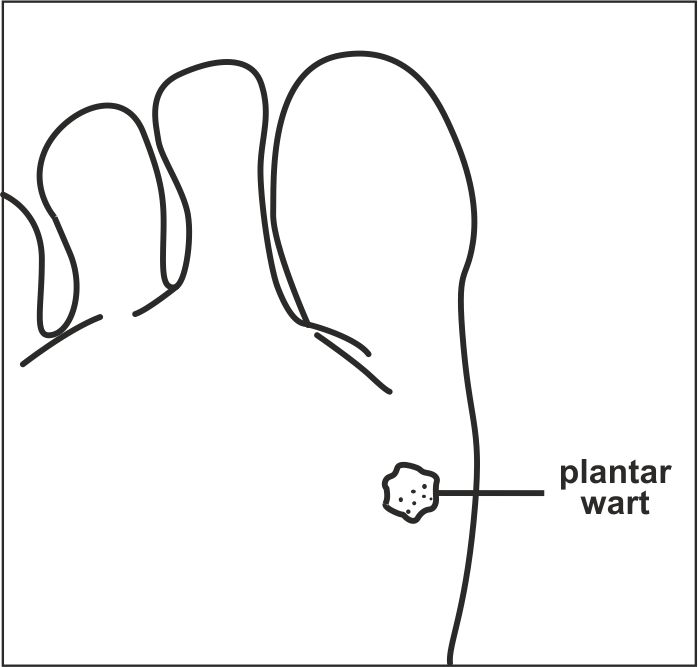 TREATMENT WART
To get rid of warts earlier, you can have them frozen by liquid nitrogen at the doctor's or you can use a product with salicylic acid. That product will soften the wart so that you can scrape the wart off. Treatment almost always gives some irritation and is not always effective. Feel free to discuss your question with your medical pedicure. She can advise you personally on this.
FOOT CARE WART
Below you can also see a number of products that can help you treat existing plantar warts.