Cracked heels
SYMPTOMS CRACKED HEELS
How are cracked heels created?
Cracked heels are caused by fission of the skin. This crack can be the result of dryness and/or thickening of the skin (calluses). When this skin comes under pressure, for example due to a lot of walking and standing, the callus tears, as it were, and vertical cracks occur. In addition to the fact that many people don't like the look of it, these cracked heels can be very painful.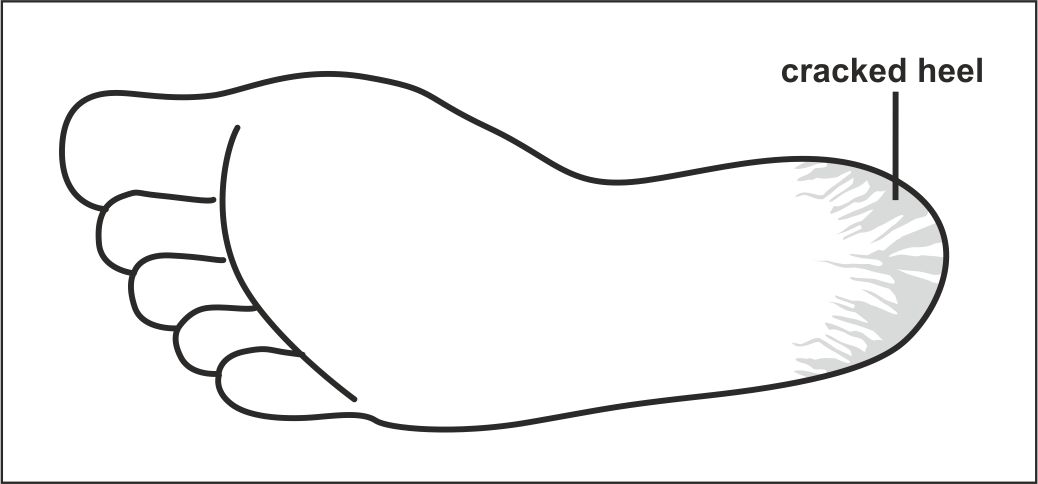 TREATMENT CRACKED HEELS
Enough reason to prevent cracked heels. The most important thing is not to let the heels become too dry and to take good care of them. This is especially important in winter. For this you can use soothing, moisturizing creams and remove calluses in time (see also our page about callus).
FOOT CARE CRACKED HEELS
Below are a number of products for the prevention and treatment of cracked heels and aids that you can safely use to care for your feet.