Ingrowing nails
SYMPTOMS INGROWING NAIL
With an ingrowing toenail, the tip or edge of the nail grows in the skin next to the nail. This skin can therefore become thicker and start to hurt. As the tip of the nail grows further into the skin, the site can also become inflamed and cause a wound.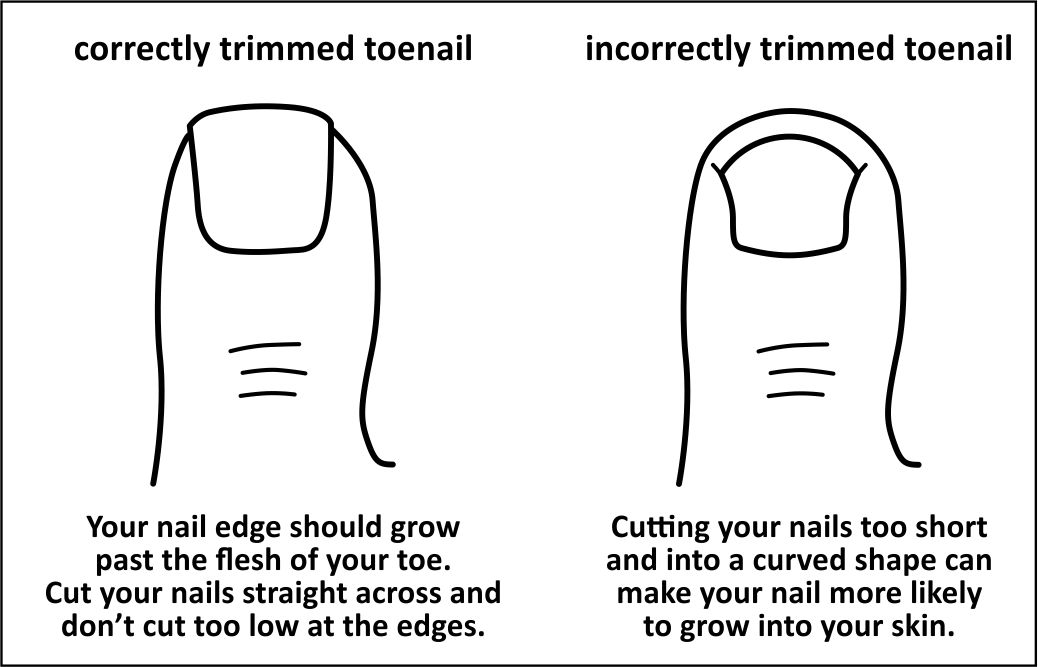 TREATMENT INGROWING NAIL
The cause of an ingrown toenail is usually the wrong cutting of the nail. Toenails must be cut straight. Some people also have a greater chance of ingrown toenails because of the bulging of their toenails. Extra attention to this is important for them.
FOOT CARE INGROWING NAIL
The medical pedicure can intervene in time by thoroughly cleaning the skin next to the toenail and removing excess calluses. In addition, she can properly inform you how you can best cut your nails. Of course, best is taking care of your feet and any possible wounds in time. Below you will find some products that can help you with this.