SYMPTONS CHILBLAINS
Chilblains are small, itchy and/or painful swellings on the skin that occur in response to cold temperatures. They most often affect the extremities such as toes, heels, fingers, ears and nose. Your fingers or toes may show lead blue or purple blue spots and swell a little. Not everyone is bothered by this and the cause cannot always be found. A poor blood flow can be a cause.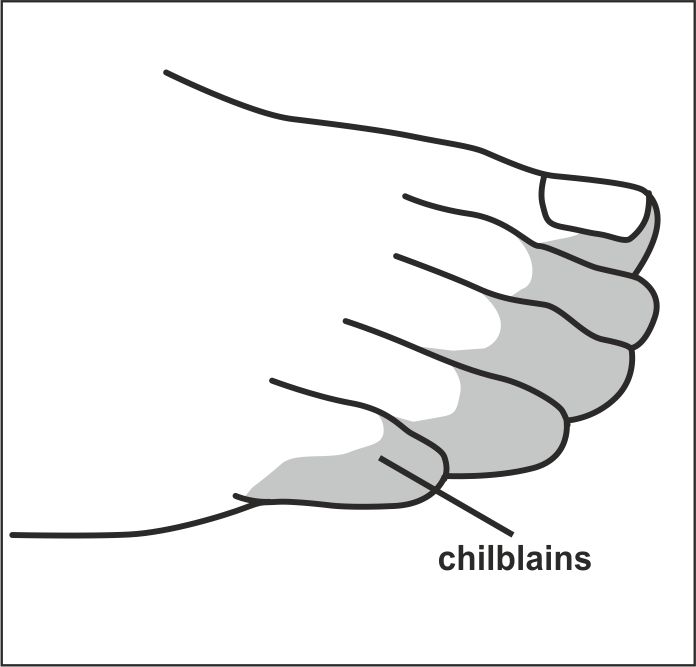 TREATMENT CHILBLAINS
Usually the complaints will go away again. The best way to prevent it is to protect yourself against the cold with warm clothing and good shoes.
FOOT CARE CHILBLAINS
You can discuss your chilblains with your medical pedicure. She can also advise you on the products you can use for this.