Athlete's foot (Tinea Pedis, also known as athlete's foot or athletic feet)
SYMPTOMS ATHLETE'S FOOT
There are different types of athlete's foot but the cause and the treatment are almost the same. Athlete's foot causes complaints such as itching between the toes, white spots or flakes and sometimes fissures. Athlete's foot can also spread to the nails and sometimes even to your hands. The cause often lies in the dressing room of gyms or sports clubs; hence it is also called swimmer's eczema or athletic feet. Athlete's foot is very contagious and likes to nestle in sweaty feet (when you have been sweating from exercise).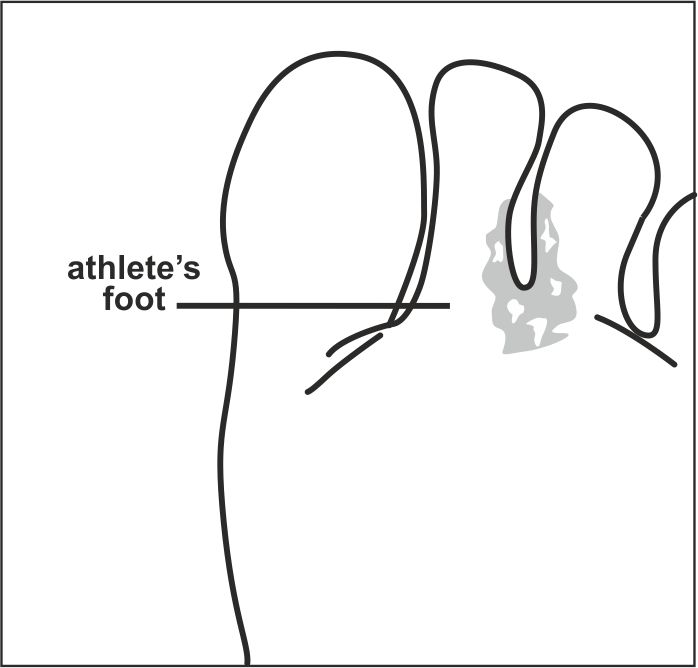 TREATMENT ATHLETE'S FOOT
To prevent the athlete's foot, hygiene is of great importance; think of wearing slippers in dressing rooms and shower rooms. Proper drying of and between the toes is also important. You can also use anti-fungal drugs for chronic complaints, but these are rather heavy medicines. You must go to your doctor for this.
FOOT CARE ATHLETE'S FOOT
Here you will find a number of creams and means to treat the athlete's foot yourself. These drugs are usually effective after a few weeks of use. If it still takes longer, contact your doctor or medical pedicure.